Jupiter String Quartet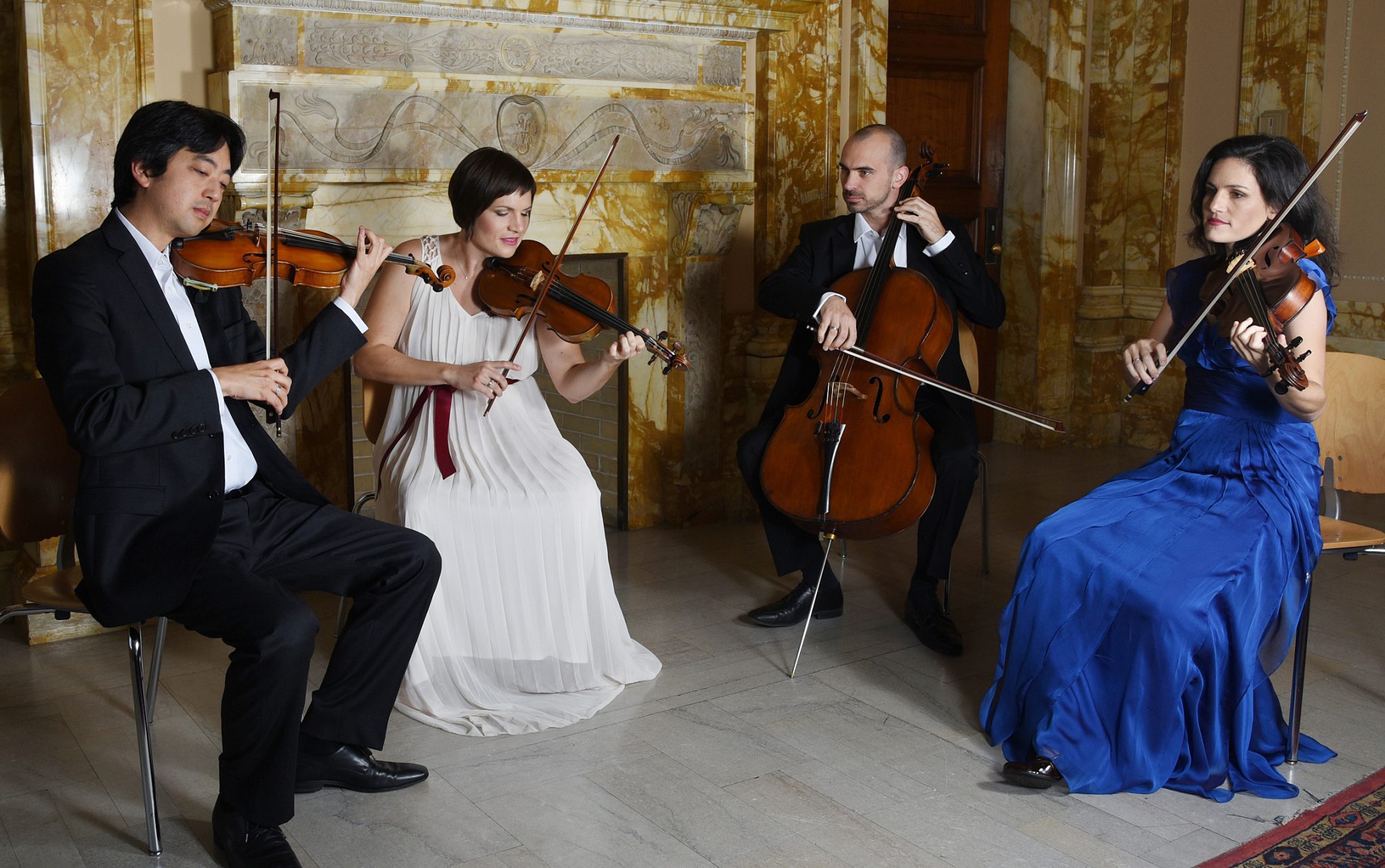 The Jupiter String Quartet is a particularly intimate group, consisting of violinists Nelson Lee and Meg Freivogel, violist Liz Freivogel, and cellist Daniel McDonough. Now enjoying their 16th year together, this tight-knit ensemble is firmly established as an important voice in the world of chamber music. In addition to their performing career, they have been are artists- in-residence at the University of Illinois in Champaign-Urbana since 2012, where they maintain private studios and direct the chamber music program. They will be presenting a program of Mendelssohn and Beethoven. 
The quartet has performed in some of the world's finest halls and major music festivals.  Their chamber music honors and awards include the grand prizes, grants and a residence at the Chamber Music Society of Lincoln Center's Chamber Music Two. 
The Jupiter String Quartet feels a particular connection to the core string quartet repertoire; they have presented the complete Bartok and Beethoven string quartets on numerous occasions. 
The quartet chose its name because Jupiter was the most prominent planet in the night sky at the time of its formation and the astrological symbol for Jupiter resembles the number four.
Reader Interactions