Jonathan Reycraft, Trombone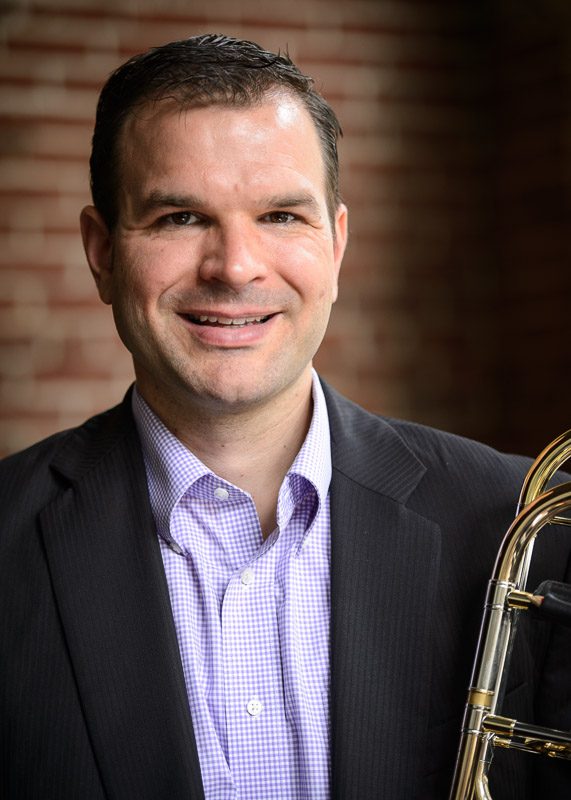 Originally from the tri-state area in, New York, Jonathan Reycraft grew up drawing comparisons between the sounds of the city and the sounds of the orchestra – with shipping crates as string basses, water towers as snare drums, and so forth. From that upbringing, he began with the Suzuki method on violin, picking up trombone in high school after studying euphonium, and ultimately was named to the Utility Trombone position with the St. Louis Symphony Orchestra prior to the 2006/2007 season.
Before joining the SLSO, Reycraft spent eight years as the Assistant Principal Trombone for the United States Naval Academy Band in Annapolis, Maryland. While in that position, he was a featured soloist. He has also performed with the Baltimore and National Symphony Orchestras and has soloed with the SLSO and Atlantic Wind Symphony.
Committed to furthering the enjoyment of low brass music throughout the region, Reycraft contributes to the St. Louis Low Brass Collective and is an active chamber musician. As a parallel to his duties as orchestral trombonist, he is a member of the Trombones of the St. Louis Symphony, a trombone quartet that has recorded, performed, and given master classes throughout the Midwest, including appearances at the International Trombone Festival. He also serves as adjunct faculty at Washington University and St. Louis University.
Reycraft completed his Bachelor of Music degree in trombone at the Indiana University School of Music and received his Master of Music degree from the University of Maryland in 2005. He has been a finalist in the Minnesota Orchestra Zellmer Competition and the winner of the National Solo Competition held at the Eastern Trombone Workshop. His former teachers include Michael Canipe, M. Dee Stewart, Scott Hartman, the late Dr. Milton Stevens, and John Huling.
Outside of his music career, Jonathan Reycraft enjoys fatherhood, outdoors, pinball, and is dedicated to a regimen of fitness. Having lived in two strong baseball towns, he is happy to root for the Cardinals and the Yankees.
More Information
Wheelchair Accessible?
Yes
Reader Interactions