"Let All the Earth Rejoice" with Aaron David Miller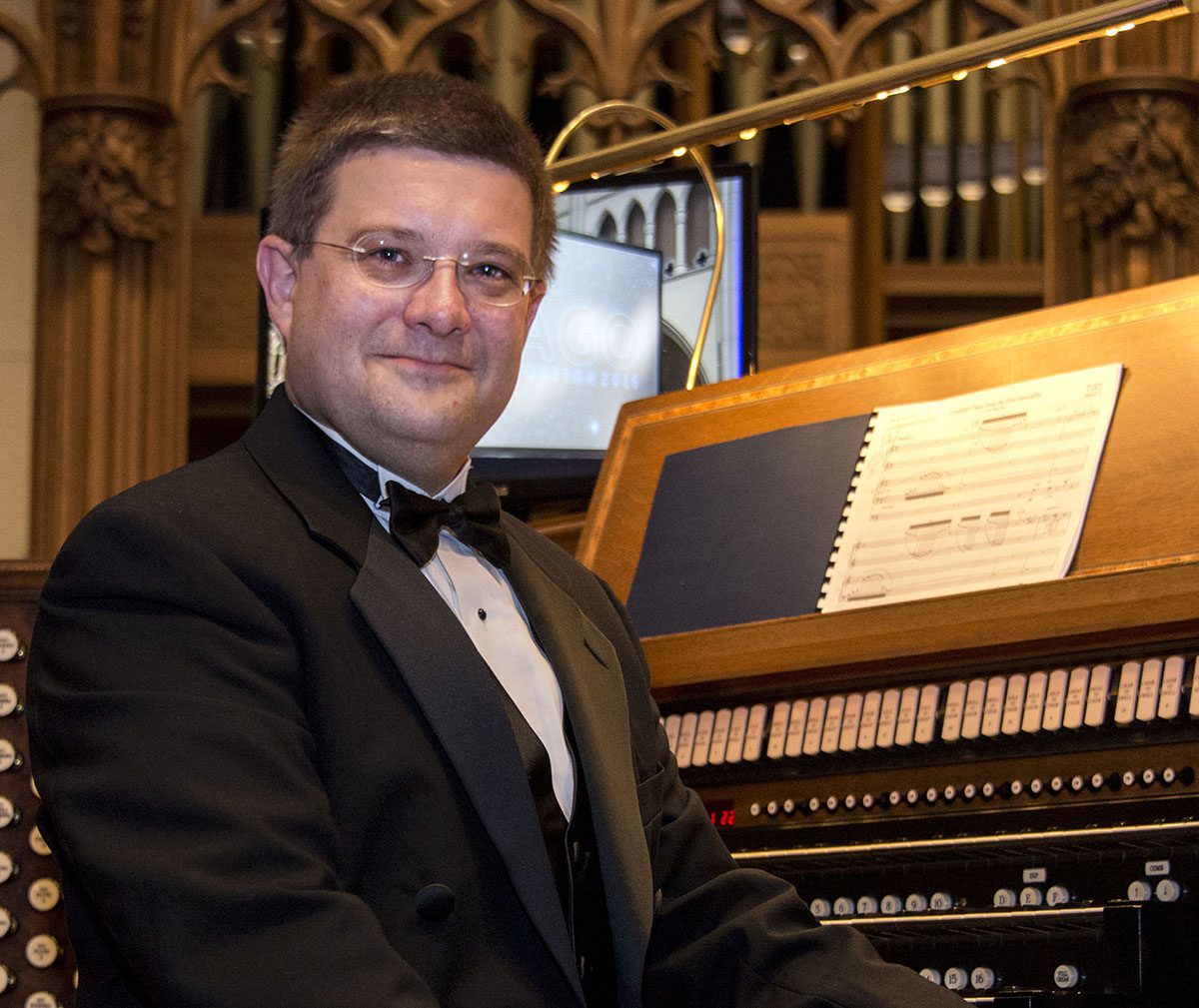 Details
Sunday, October 20th, 2019
Hymn festival with organ, brass, and handbells.
Aaron David Miller is noted for his highly imaginative and creative style, found in his performances, improvisations and compositions. Prize winner of several prestigious competitions, including the top prize at the AGO National Improvisation Competition, he is noted for his fine performances of repertoire spanning all periods. He has received rave reviews when accompanying silent films. His recital performances have taken him across the country including being a featured performer at various conventions of the American Guild of Organists, and the Association of Lutheran Church Musicians, both regionally and nationally.
A prolific composer, many of Dr. Miller's compositions have won critical acclaim and were featured prominently at the AGO National Convention in Chicago in 2006. He has received commissions from the Zurich and Toledo Symphonies and the 2016 AGO National Convention. Aaron has recorded two CDs, the first, showcasing his performances of Bach and his improvisatory skills. He recently produced a new titled "Clamor" featuring his own compositions, along with percussive instruments and soprano
Aaron Miller earned a Bachelor of Music degree from the Eastman School of Music, where he studied organ performance. His graduate studies were taken at the Manhattan School of Music, where he completed his Master's and Doctor of Musical Arts degrees, studying composition and organ performance.
Aaron serves as the Director of Music and Organist at House of Hope Presbyterian Church in St. Paul, Minnesota.